I agree that I weave the words, but I won't know if they are magic webs…
I agree that I let go, but I won't know if I am right to do so…
I agree that I try to be better, but I won't know if I have done enough…
I agree that I let art play, but I won't know if it's a pretty picture…
If not for you, I won't know a thing…
If not for you, stagnant is how I would be…
If not for you, measure would never be known…
If not for you, the words would stop dancing!
This is a dedication to all my readers on the happy occasion that I am blessed with the Liebster award by 2 of my awesome fellow bloggers and loyal readers. Both of them refrained from making the job tough by asking no questions. As for passing the award, we all have common readers list, for the caution of being redundant, I will wait for some more beautiful additions to my blogroll and then pass it on. (Although I know every blogger on the list deserves this award many times more)
So here's a little thing I cooked up for Confused soul @ A walk across the bridge and The silent crusader @ The shaded shadows. My way of saying a little Thank you!
Merci to you, Confused soul
Honored is how I feel,
With delight does my mind reel
That you love my blog whole,
My eyes stay mesmerized
As your words do the trick
Etched forever as classic
Your posts are always prized!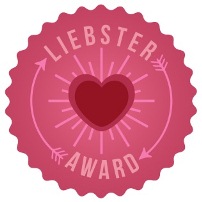 Muchas Gracias, Silent crusader,
You've been a constant companion
You spark my thoughts to go deeper
That they form a challenged rebellion.
You live at shadows that are shaded,
As the one with as many names as you like
But with words that'll never be faded
In every post, you take readers on a hike.
Until later 🙂