Hey all 🙂
Ten secrets of mine! Oh no! Did I give a commitment of being truthful, without analysing the pros and cons?? 😛 Anyway, let me get on with it.
1. I am a person who seeks attention. Yeah, pathetic no? Still, I love attention. I love it when someone appreciates me. Even if am modest about it, I really grin to myself inside like a kid presented with an unexpected surprise, pathetic loser that I am. Others opinion matter to me more than it should. I am working on it actually, but sometimes it gets the better of me. 🙁 (After reading this, you will not think low of me no? Please? *Batting eyelids innocently*)
2. I have lied a lot. But, never in the wrong intentions. It happened so that I had to lie, for the greater good. Honestly! Like, I had to lie sometimes to my dad, to save him and me the pain of a fight. We don't get along sometimes and that too because we both have the same core characteristics and similar poles repel. Hai na? At such times, I simply refrain from telling anything. That neither makes me a liar nor a truthful person.
3. I have broken the heart of a person who loved me very much. I couldn't regret it more. I am doing my best to heal the heart I broke. I know the scars will be there, yet I am doing the best that I can. The whole thing made me a better person. A stronger person. A more reasonable person. An understanding person. Life has taught me lessons, the harder way.
4. I cry when I am angry at someone. Somehow, my brain has been wired so that the anger nerve triggers the tear glands of my eyes. People think that they have hurt me and hence I am crying. Only I know if I am crying of anger or sadness. On a similar note, I cry a lot. A lot means more than you can imagine. But, I think it of as my stress-buster. I feel better once I let out the tears. It enables me to think. To analyse if I did any wrong. To make me strong enough to apologize if I had wronged someone.
5. I have lost touch with certain people in the past on purpose. I do not know if they understood or just let it pass. But, I had to do it and I have my reasons for doing so. You can ask, "What happened?" and I will answer, "Life happened". Answers a lots of questions no? These 2 words! It does for me.
6. I love romantic novels, movies. Romance is like fantasy to me. I smile to myself when I see romantic scenes, read such books or hear music of romance genre. A fairy tale. That's what I like to think romance is. Certain come true, certain don't. So many of my fantasies are not practical, they might happen only in day dreams and movies. I know that. But, what's wrong in dreaming? It just makes life better. The thing to know is that you should live your life and dream about your fantasies. If you start expecting to live each one of your fantasies, life will become difficult. If you know where to draw the line between life and fantasies, then no problem 🙂
7. I am a very sensitive person. Sensitive to all emotions. Anger. Love. Hate. Sadness. Happiness. Likes. Dislikes. Excitement. Disappointment. Any emotion comes to me only in strong doses. This is a very difficult thing for me to control. Nevertheless, I am trying a lot to control my emotions. But, when the storm comes, the dam breaks. That's the status till now.
8. I am the less-giving person in my relationship. I have been that way till date. I do not know why. Maybe because I am demanding by nature. But, being the angel that he is, my guy gives, gives and then gives some more. I know that at times, he feels for me not being as reciprocative as I could be. 🙁 However, I work on it and after a while I find myself in the same state as before. This is also one reason that makes me despise myself.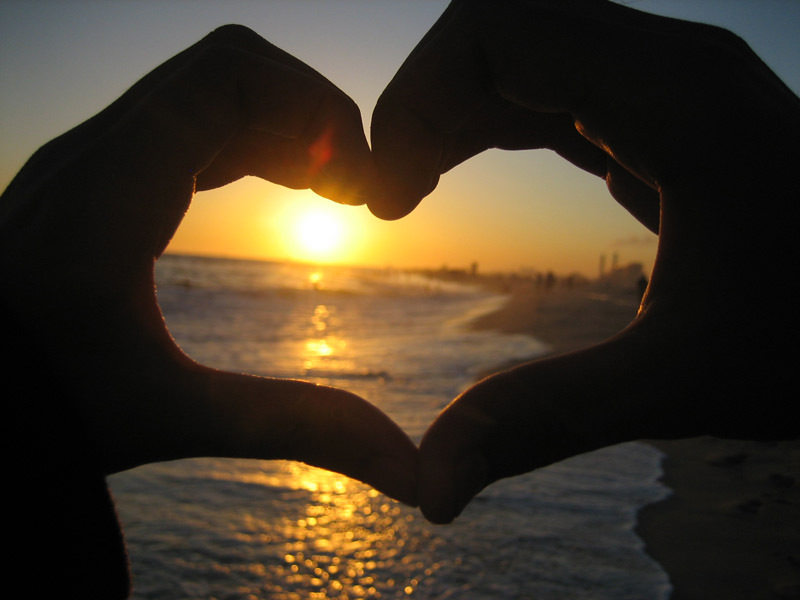 9. I am more like Monica in F.R.I.E.N.D.S. Like cleaning, obsessed with stuff when am interested in them. When it comes things that I possessively hold on to, I will never lend them. Even if I do, you will prefer not to borrow from me next time, because of my constant chanting in your ears to keep it safe. High maintainance.
10. I contradict myself in a lot of things. I don't know why I am weird that way. I think I believe in something, but then something comes along and makes me believe the exact opposite of what I believed before. It is so confusing at times that I am not sure what I think. And that is another reason why my blog is named 0÷0 – The undefined. As undefined as I am.
I chose to let the darker side of me come out because I feel if I am able to accept my negatives in front of the world, I would be able to accept them myself and work on it. Like my guy says, you should be able to laugh at your own mistakes after few days. That makes you a stronger, better person. So people, I was truthful in telling you about the other side of me. I hope you understand and do not judge me only by these secrets that I revealed. Behind all these, lies a good heart 😛
Images Courtesy: All Images from Google Search
Until later 🙂