Ajay Kontham at The Shaded Shadows has generously awarded me The Creative Blogger award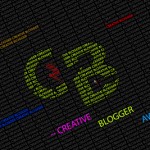 As I told him, I do not know if I deserve it as the supply of my creative juices are very limited. However, I receive this award with thanks as there is nothing more inspiring and boosting to a blogger than a compliment 🙂
Here goes the process (Ajay has made it as simple as possible and I thank him for that) And as usual, I do not stress that bloggers whom I nominate should take up the process but that's what makes the award more fun. So it's up to you people who wanna keep it running.
1. Thank the blogger and Link back to the blog.
2. a. Three things about yourself
b. Two things People don't know about you.
c. One thing you want to change about yourself.
3. Answer the questions asked by the blogger.
4. Nominate this award to the deserving blogs. Pass it on.
5. Ask some questions to the bloggers who got nominated.
6. Inform the bloggers about their award.
Here's my take:
1. – Thank you Ajay, once again!
2. a. 3 things about myself:
i. Sleep and Food are the things that I can't give up and hence the resolution to lose some weight goes down the drain.
ii. I love colorful and shiny stuff. In any supermarket, I get attracted to the kids section as they are so colorful and lovely.
iii. I love music, books, nature and myself 😛
b. 2 things people don't know about you:
i. Call me silly, but I love doing documentation. Many would consider writing emails, proof-reading stuff for friends to be monotonous and irritating work, but not me. I love those kind of things. I am wondering if I should have made a career out of that. (If you are a keen observer, you would have figured out by the way I write posts ;))
ii. I have emotional flares. Any emotion will come and go like the waves. Good or Bad – It won't stay for too long.
c. 1 thing you want to change about yourself:
i. Obsession over things. I don't let go easily. If I could do that, I would be happier.
3. Questions by Ajay:
What is the one word that comes to your mind when you hear the following words/phrases? (Make it like a rapid fire round – Mention the first word that strikes you! And if you make if fast, it would be cool.)
a. World-Reboot
b. Life – Love
c. Awards – Happy
d. School – Memories
e. Love – Life
f. Books – Awesome
g. Death – Peace
h. Work – Confused
i. Sports – Swimming
j. (Your Name) – Unique
k. Dog – Cute
l. Parents – Family
m. My Blog (as in Ajay's blog) – Variety
n. Chocolates – Yummy
o. Me/The Author/Ajay – Different
4. Nominate some bloggers. Pass it on. I have tried to nominate a few of my favourite reads and at the same time who have not been nominated already. Here goes:
Maithz at On such story
Visha at Zack and Me
Vinati at Mirage
Uma at My Musings
Soumya at Life of Leo
Shreya at Life Unlimited
Smita at Pages From, Diary of a Lost Girl
Blahblaholic at Teenage Babblings and Tales of her and by her
Phatichar at Malignant humor in my head
5. I am competing with Ajay to make this easy. 😛 So here is my one task to the bloggers I nominated:
'Beauty' – Write whatever comes to your mind about this word. It could be just another word which will describe it best or it could be another post in full detail. Anything. Any number of word(s).
Hope I have outrun Ajay in making it easier 😛
6. On it immediately after publishing this post.
Until later,
Keirthana 🙂