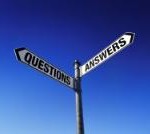 The battle between fear and rational mind
Is definitely fiercest of the kind
Has there ever been a perfect solution?
Yet we take part in pursuit of salvation.
Life's puzzles break our heads for hours
Does life answer every question of yours?
Forever fighting on, no is what we say
And that life goes on everyday.
But has anyone ever stopped to ponder
And focused without letting the mind wander
If we did so, there could be a bright light
That brings our focus into sight.
For every question, mapping's what we all got to do
To the hidden answer, bidding our fears adieu
Maybe or maybe not, the mapping to be one to one
But never for a question will the answer be only one.
That's the point, to seek and find
Let's not be meek and be left behind
Come my love, let's live to the fullest
So when life's buzzer goes, we have no regrets.
Until later 🙂
P.S: I know my poetry attempts are always revolving life and it's mysteries. I don't know why, maybe my mind gets that at some level. I promise, I will try something different next time.
P.P.S: Whenever I attempt such poetry, I start writing something and end up with something else. In fact, this poem started out with the plot of "Life has many questions but answers are not guaranteed" but ended up writing that "All of life's questions have answers, it's up to us to map it" Quite contradicting, isn't it? Who knows why that happens, maybe this is life's way of answering me, by meddling with my mind while writing. 🙂