1. Any small space on the road must be perceived as a way to squeeze through and go forward. It doesn't matter if 2 huge trucks/buses are dangerously close on both sides.
2. Must be able to drive on platforms, through tunnels which were originally meant for water but now dry and so on. In short, you should be able to drive your vehicle on a rope like in the circus. These experiences on the road would be no less.
3. Should not surrender to the bullying traffic. It will cut in front of you without regards of lane discipline, no overtaking on the left, indicators and so on. Become a part of it and bully smaller vehicles than you.
4. Must be able to switch lanes like flipping channels on a remote. Squeeze into any space in any lane if it gets your forward.
5. Should not care about service roads that are meant to be one way. You should drive in whichever direction that gets you to your destination.
6. Should not let others overtake you and occupy that space before you.
7. Should not expect the traffic police to regulate the vehicles. Sometimes they will and sometimes they won't. Should act according to the situation at that instant.
8. Must not care about vehicles flowing in all directions at certain junctions. Must imagine yourself to be a snake and slither out of it.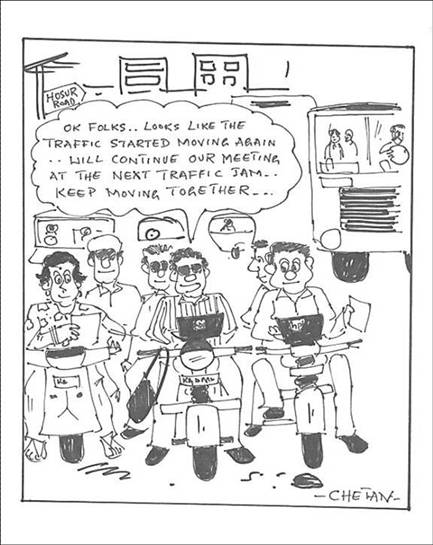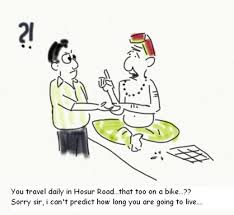 With a two-wheeler now, sadly these are the things Bangalore traffic is teaching me and expecting me to do. 🙁 If I don't do these, I will be run over! God help us!
Until later 🙂